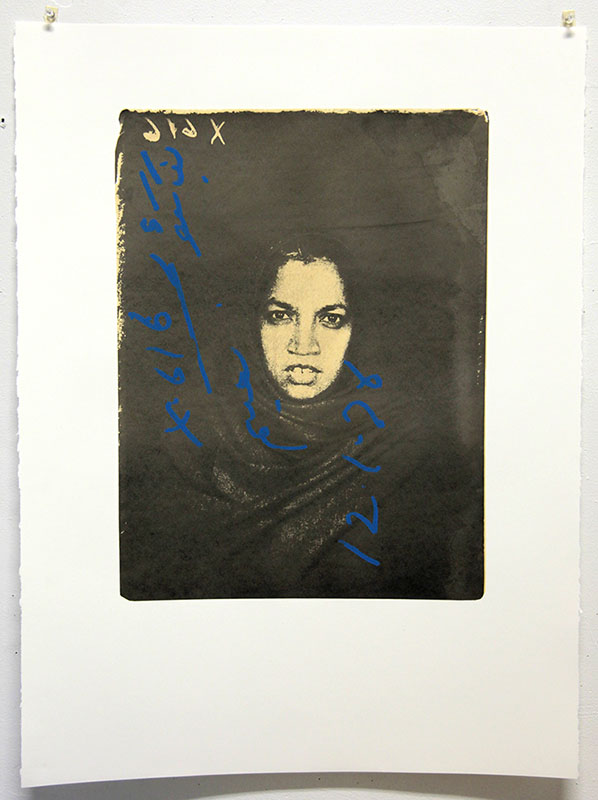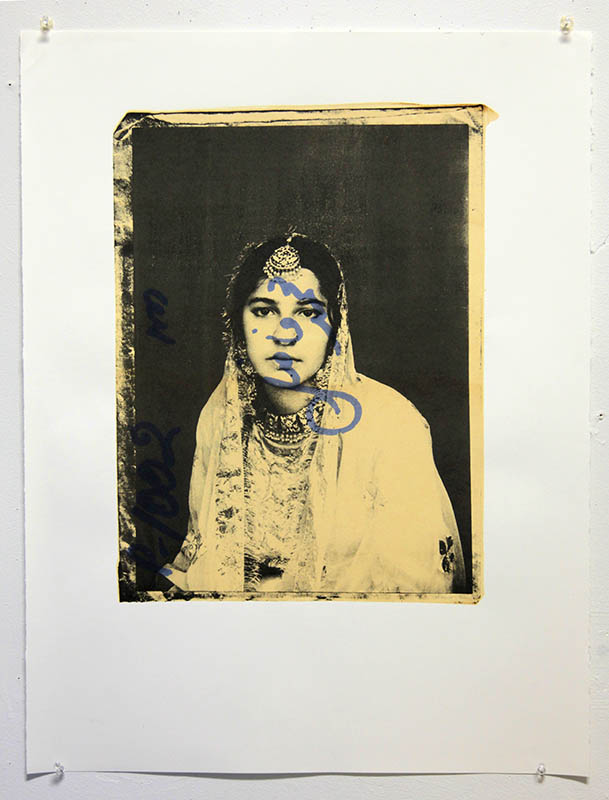 Merged with Time, is a series deriving from images from the city of Peshawar, Pakistan. The images are part of Lukas' vast archive of large format negatives taken between 1965 and 1977. Most of the negatives were stored in individual protective envelopes and the costumers name and image number was written on the envelopes as well as the negative. Many of the envelopes, due to bad storing, are permanently stuck to the negatives. The 40 + years of storing made the storage envelopes just as important to the image as the portrait visible within. In this series Lukas is merging these two elements of time. The actual portrait on the negative with the time-keeper, the envelope.
Set of 4 screen-prints in a limited edition of 4. 75x53cm.
More information on visual culture in Peshawar can be found in the book I c0-authored with Sean Foley called Photo Peshawar.