Box Camera Research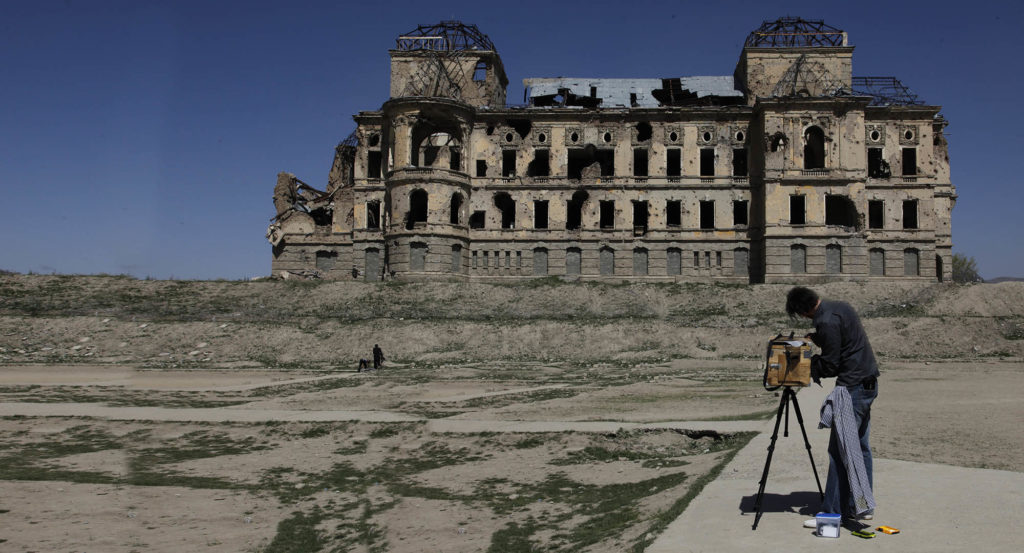 Afghan Box Camera Construction
The Afghan Box Camera Project with Sean Foley
more images here.
Afghan Box Camera Project films
Afghan Box Camera the book
purchase here
Box Camera Now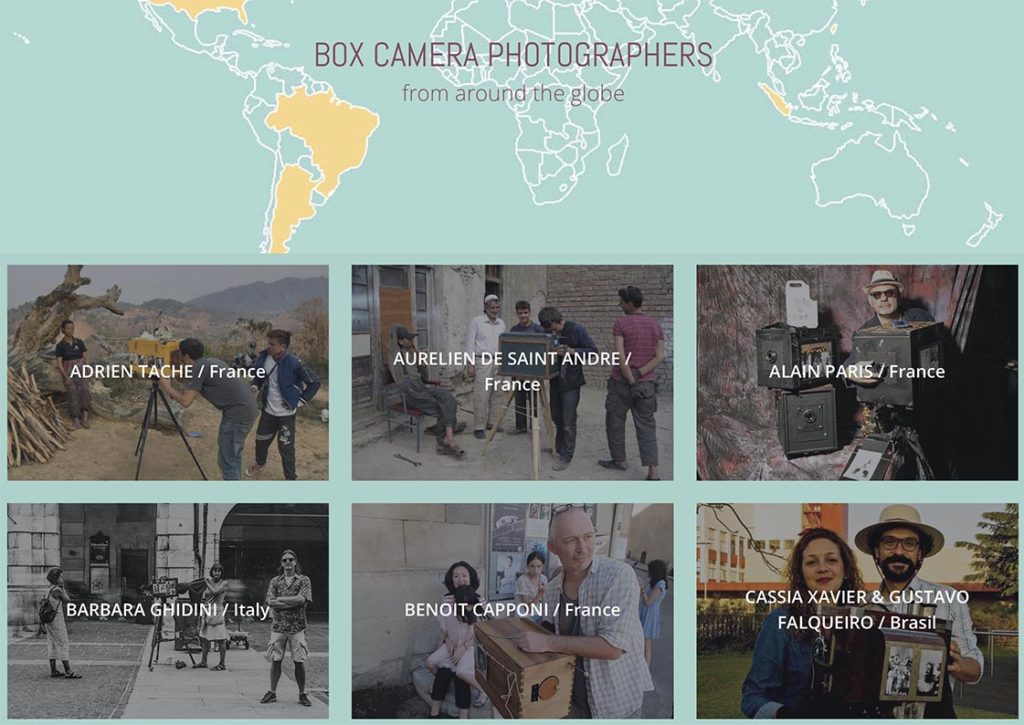 go to our community platform
The Book
I first encountered the Afghan box camera in 2006. I spent several summers in and around Afghanistan to document tourists in conflict zones together with my colleague Sean Foley. (see Kafkanistan )
The camera is a very simple box. Containing everything needed to take and develop an image. Lens, photographic paper and darkroom. A very essential way of taking an image. First the photographer takes a negative after that he takes a picture of the negative and gets a positive.
Over the last years I have build several cameras with different features and focusing systems. With the growing interest in the camera and its history I decided together with Sean to start a research on the camera in Afghanistan. We spent 6 weeks in April and May 2011 and another 8 weeks in May and June 2012 in Afghanistan and Pakistan to investigate the origins, techniques and the many personal stories from the photographers using or having used this type of camera. The result of this research with photos, portfolios, how to do videos, manuals and research on the history of photography in Afghanistan and the box camera, can be found on the project website www.afghanboxcamera.com. The videos from the project can also be viewed on vimeo, images on flickr and Facebook. Hundreds of people have build box cameras according to our plans over the last years. The films and images have been screened and exhibited around the globe.
A publication with the title Afghan Box Camera was release by Dewi Lewis Publishing in late 2013. Media reports: BBC, TimeLightBox, The Guardian, NPR, Afghan Scene, Photo Technique Magazine, Kathmandu Post;
Subsequently we worked on a book on photographic culture in Peshawar, Pakistan; PHOTO PESHAWAR. Many of the photographers in the book were Box Camera photographers at one point.
The latest manifestation of my interest in Box Camera Photography is the community project Box Camera Now. The web platform and book illustrate the growing photographic community using a Box Camera as tool. The book features more than 70 photographers from around the world and the website is a growing platform. We also have an Instagram account. The Book was released in October 2020.