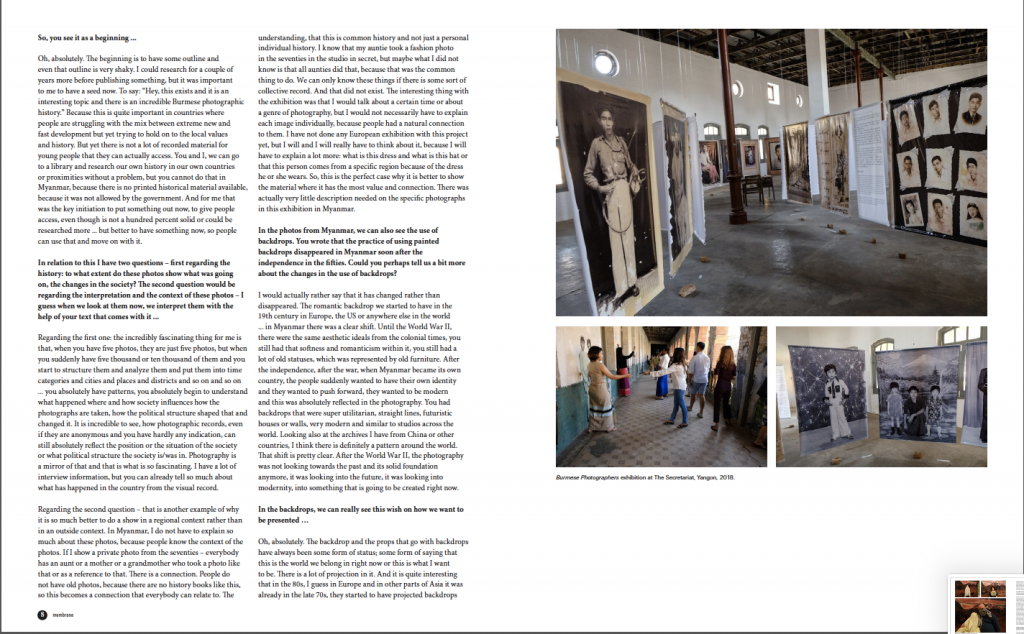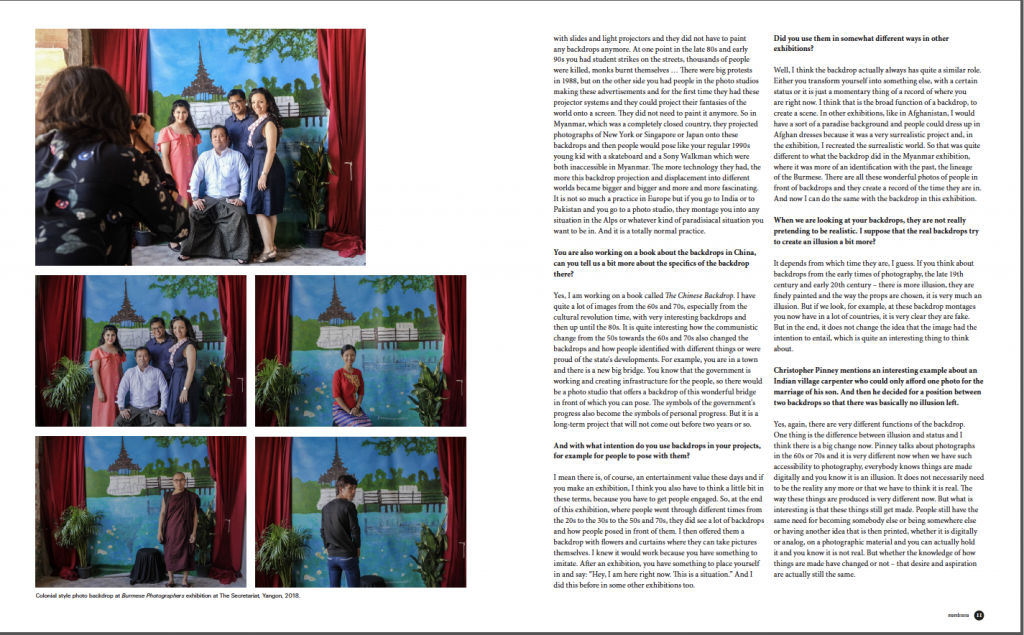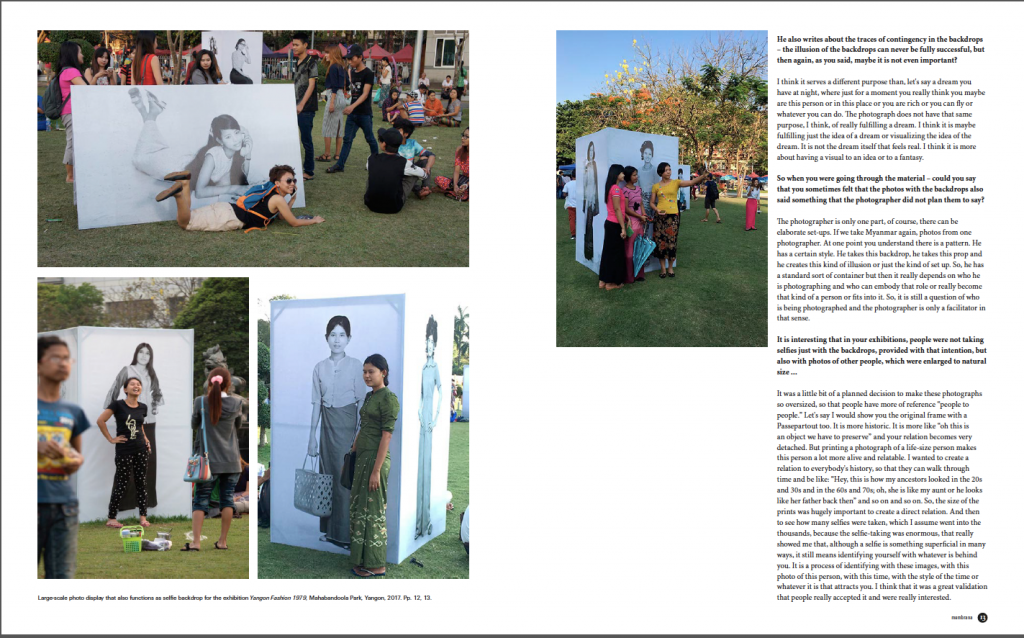 MEMBRANA 5 / BACKDROP
Slovenian based publication
Keeping a Story Alive:
Interview with Lukas Birk
Iza Pevec
The work of an Austrian artist Lukas Birk can be connected to some dilemmas of documentary photography. If the critique of the classical documentary photography stresses the responsibility towards the photographed subject and the problem of the exoticization for the western view, Birk's work is often developed, displayed and distributed in the place where his projects are created. Therefore, the first audience of his projects are locals and are, in that way, maybe more closely connected to the project itself. He co-founded the Austro Sino Arts Program in China and founded a residency program SewonArtSpace in Yogyakarta, Indonesia. The project Afghan Box Camera, which he developed with the ethnographer Sean Folley, focuses on the photographic praxis in Afghanistan, mainly on the type of a simple instant camera, which was traditionally used there but its use is now in decline. They investigated the origins, techniques and the many personal stories of the photographers using or having used this type of camera and also made instructional videos on how to build or use one. Attention to the overlooked photographic practices, history and contexts marks also his current project The Myanmar Photo Archive, a growing collection of Myanmar photographs that were created during and after the colonial period – the work of local photographers from that period has namely remained unknown until today.